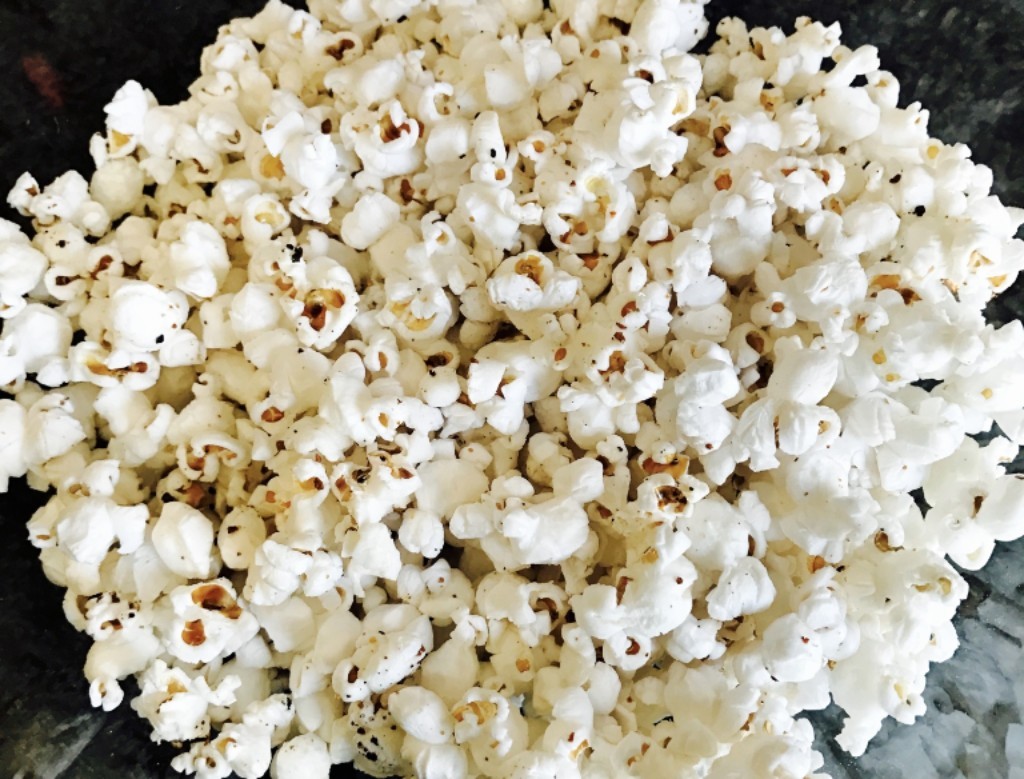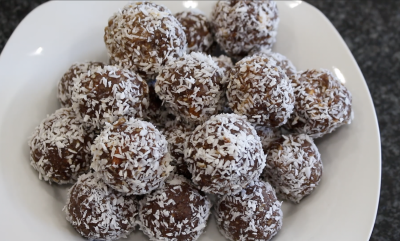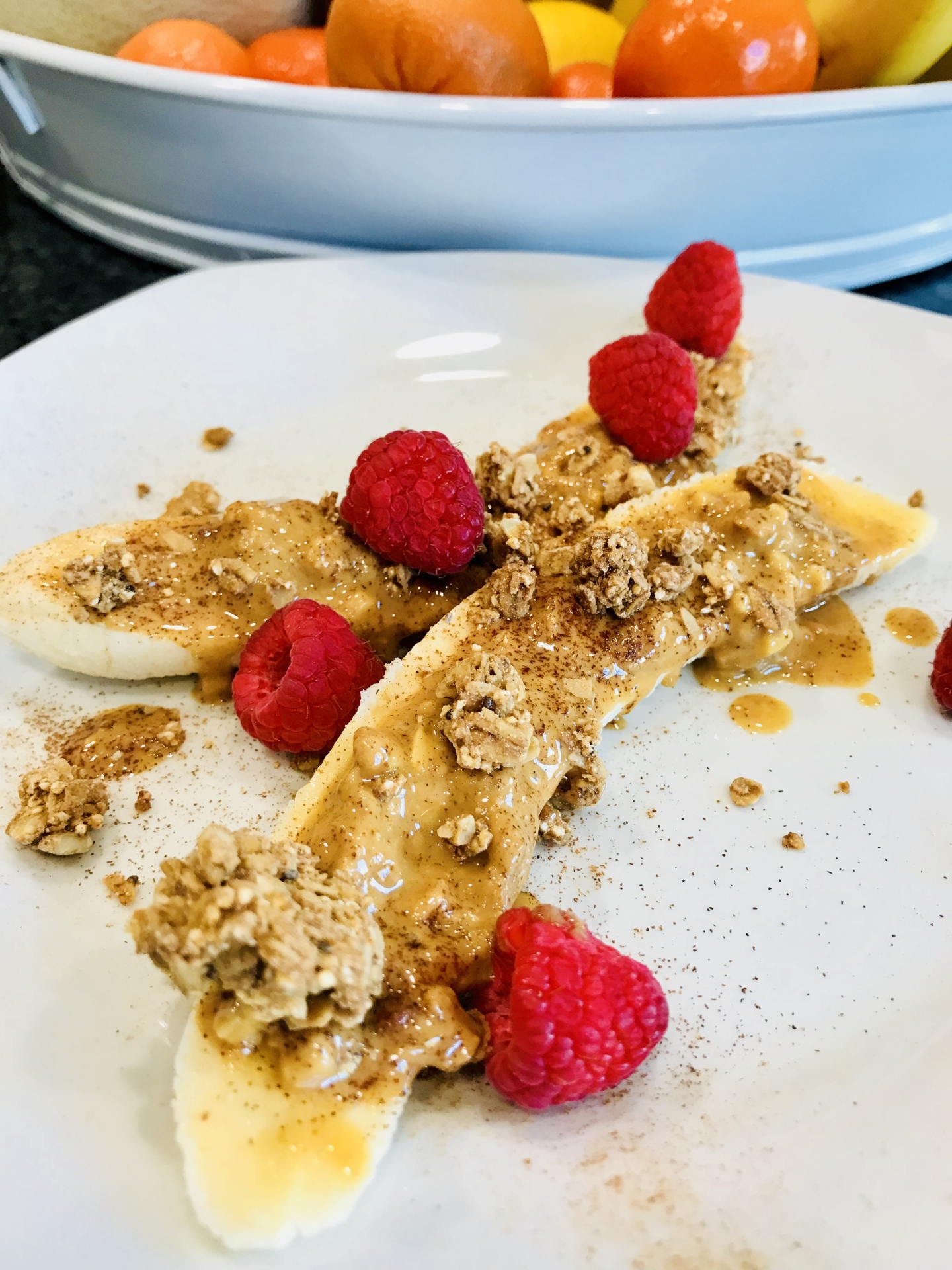 Again, I have to give credit where credit is due! My husband makes the best popcorn on the stove! We enjoy this snack often!! 
These are such a great snack to take out the door with you!! Great little boost of energy! Especially before a work out!! YUM!
This is my idea of a Banana Split! I personally think it's just as satisfying as a traditional Banana Split! Much more forgiving too!